I know it's getting cliché to suggest that you take a stroll down Ponsonby Road for a lazy Sunday afternoon jaunt. I'm the first to stray far from any suburb of Auckland where every second pedestrian is a velour-clad celebrity gunning it up from Hopetoun Street on their daily jog. I live in Mt Albert, for god's sake. I'm still waiting to catch a fleeting glimpse of Melissa Lee. Does she even use her office?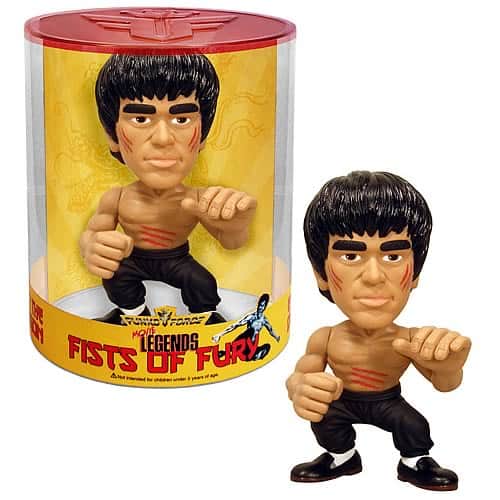 I like Ponsonby. It's got some absolute gems, the most luminous of all being Conch Records. Conch is one of the record stores in Auckland that is still true to the ethos of a record store – I'm talking about a great place where you can find hard-to-find music, re-discover a love-affair with vinyl. All that. As we all know, great record stores are fast becoming endangered species. Ever since Real Groovy's close call a while back, I've made it my personal mission to rekindle my love affair with record collecting – places like Conch will remind you of the lost art of vinyl hunting, and that chance encounter with The Record That Changed Your Life.
Did I also mention Conch does a ripping trade in Bruce Lee figurines?
Every Sunday, Conch and a couple of surrounding businesses run the Conch Sunday Grill – from 5pm, the Conch staff spin some of their favourite tunes, while grilling tasty treats in the nearby alley-way. You can grab a sangria, pull up a pew and spill out on the Ponsonby Streets while celebrating an endearing bastion of our popular culture.
If you're lucky, you might even catch a perv at Simon Dallow in his trackies. Hotdamn.
The Conch Sunday Grill, 115A Ponsonby Rd, this Sunday, 5pm onwards
– Luke Oram, Guest blogger