If you're the kind of beer lover who feels like they've tried every brew ever — or you've made it your mission to achieve that yeasty goal — then you're probably a big fan of the Great Australasian Beer Spectapular.
In 2022, the beer fest is finally returning to Auckland for the first time in two years. Prepare to knock back beers inspired by breakfast foods, savoury snacks, desserts, cocktails and more at Epsom Showgrounds on June 25.
Many Kiwi craft beers have made their humble beginnings at the Australian GABS, including Yeastie Boys' Gunnamatta earl-grey infused IPA, and Garage Project's Double Day Of The Dead, a spicy dark lager infused with chipotle, cacao nibs, vanilla and agave. Several fresh faces have signed on to participate at this year's event, so you might be one of the first in the country to taste this year's next big brew.
The event surveys both Australian and New Zealand breweries, with more than 40 set to be pouring their wares. Local breweries on the lineup this year include Bootleg Brewery, Deep Creek Brewing Company, Fortune Favours, Scoundrels and Rogues, Morningcider and Little Creatures.
Also on the bill: other types of tipples, including non-alcoholic beers, seltzers, gin and wines.
This year the festival will be held over two five-hour sessions, which gives you plenty of time to sip or chug, depending on preference. Session one will be held from 11.30am-4.30pm, while session two is more of a late night affair, running from 6.30-11.30pm.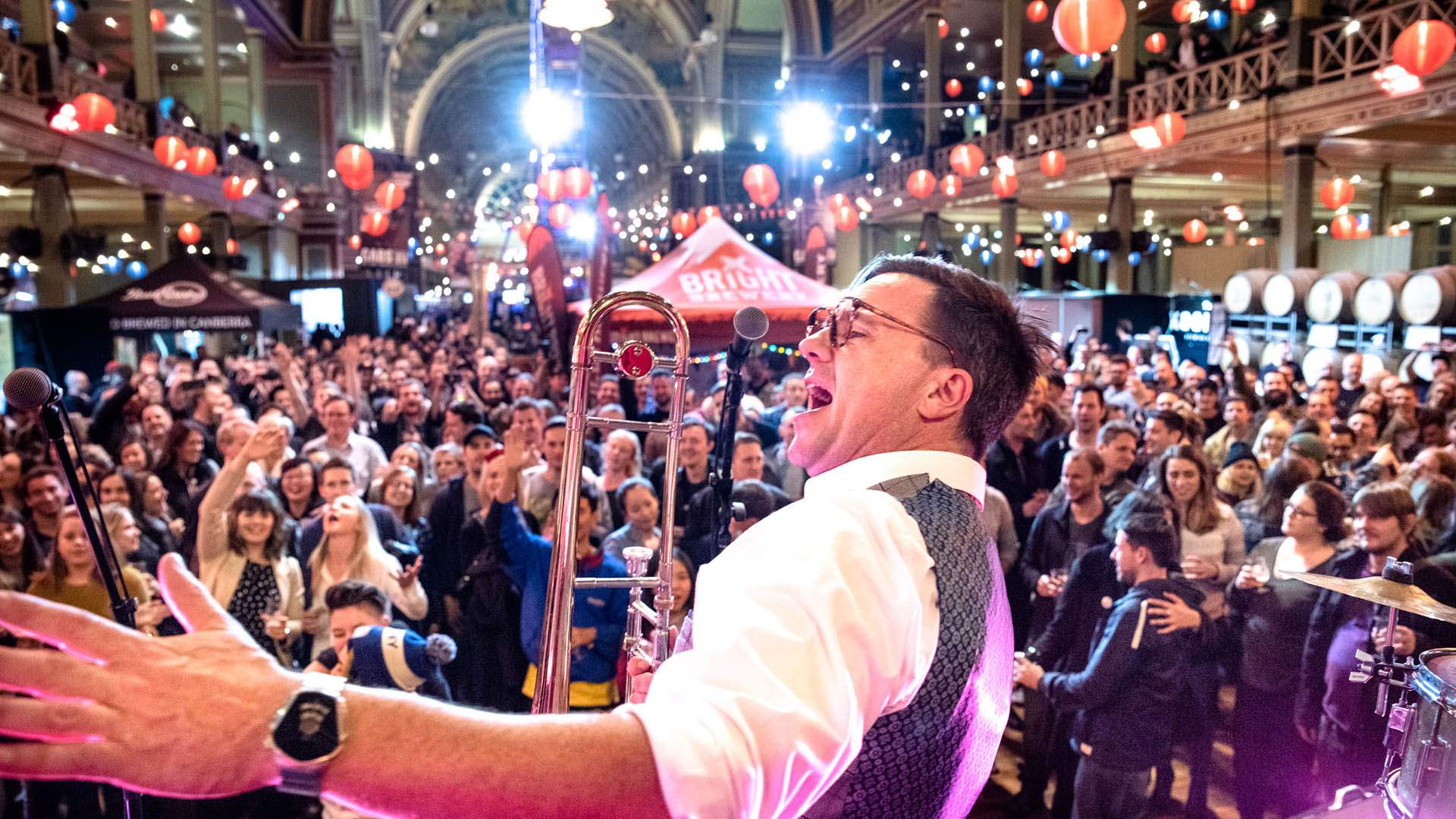 GABS takes place at Auckland's Epsom Showgrounds on June 25 — head to the event's website for tickets and further details.
The post GABS Is Bringing Its 2022 Craft Beer, Cider and Food Festival Back to Auckland This June appeared first on Concrete Playground.