If you're the type of traveller — or staycationer — who chooses their hotels for the perks and extra inclusions, you'll be particularly excited about the latest addition to New Zealand's accommodation offerings.
Mövenpick Hotel Auckland has now opened its doors, marking the latest offering from the Accor hotel group and the Swiss sweets brand's first site in New Zealand. But don't worry Wellingtonians – the hotel chain promises another is set to open in the capital in July, so your time will come soon.
And if either the chain's name or its country of origin have you thinking of sweet treats, yes; they're very much part of the hotel's menu.
For starters, Mövenpick Hotel Auckland is celebrating chocolate hour every afternoon in the hotel lobby, where guests can enjoy live demonstrations of truffle rolling and cupcake icing while scoffing and sweet treats galore. If you prefer to enjoy your dessert in bed, a 24-hour sundae service (not to be confused with Kanye West's version) is also available. Got an ice cream hankering at 3am? You've picked the right hotel. Kids are allowed free unlimited ice cream for the duration of the stay, which is probably not something to announce too loudly in their vicinity.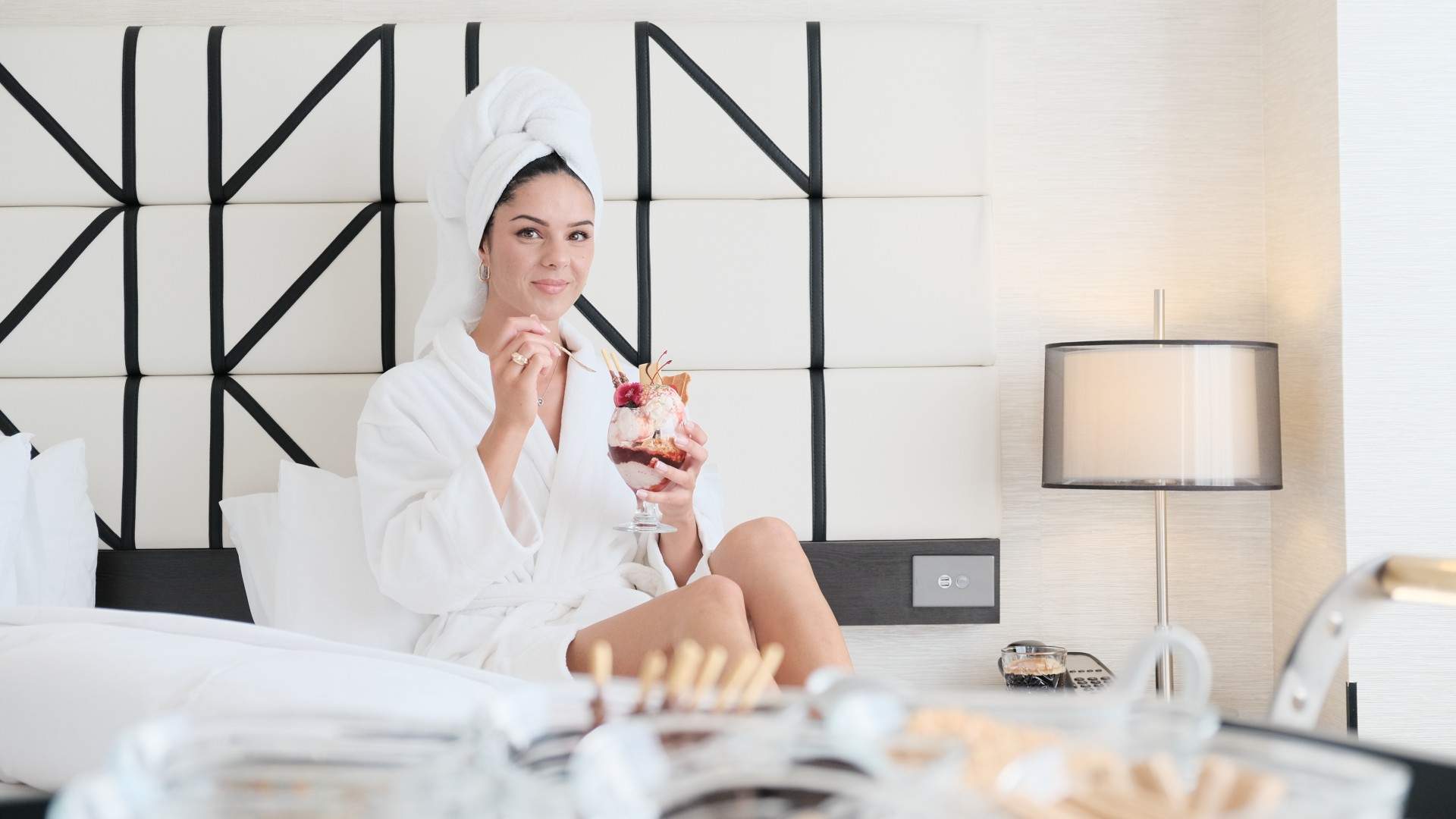 For guests in the mood for more than just chocolate, cocktails and ice cream, the hotel is home to Asian Fusion restaurant BODA and also has a big focus on nutritious breakfasts. You can start your day with a workout in the gym, before a shot of juice or yoghurt blended with fresh fruit and vegetables at the breakfast bar. After all, it's all about balance.
With 207 guestrooms and suites, a conference centre and a library, Mövenpick Hotel Auckland is now open and is one of more than 110 of the brand's accommodation sites worldwide.
Mövenpick Hotel Auckland can be found at 8 Customs Street East in Auckland's CBD, where it opened its doors on Monday, May 16. A Mövenpick Hotel Wellington is set to open in The Terrace in July.
The post New Zealand's First Movenpick Hotel Has Just Opened in Auckland with a Daily Chocolate Hour appeared first on Concrete Playground.