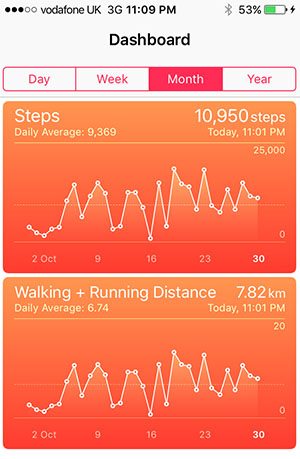 After a month of traipsing over cobbled streets in Europe and walking for more kilometres than my phone app was able to bear (average over 9,000+ steps per day, and that includes whole days flying!) at the time of writing I have walked 202km – or nearly five marathons! I needed good footwear.
I also have plantar fasciitis. Uggh. It's a painful foot condition due to my high instep and the way I roll my feet when I walk. I hobble around every morning to get my feet into the day. Since visiting the podiatrist a year ago and having some temporary orthotics made that I can slip into boots, things have quietly gotten better. Not all better, but we're getting there. Basically I need good instep support, so it's no more flats for me or cheap shoes made on production lines (which are so cute!)
The solution!
Before I left New Zealand for our month-long trip which included a 12-day cruise in the Med followed by the aforementioned days and days of walking I paid a visit to Ziera shoes.
To be honest, I always thought they were a little too fuddy duddy, but their delightful PR (that's you Lou!) told me about their new designer and the new looks she's bringing out. Did you know it takes about two years for a new design to hit the shelves?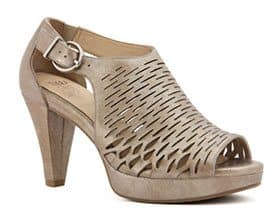 But I did find some cute pairs that also have the construction that I need for my poor old feet. I spent nearly an hour trying on everything from a gorgeous heel (my instep is so high that on a wet foot print the ball of my foot and my heel have no mark between them) it didn't quite have the support I needed. But ohhhh… >>
I tried on some great metallic trainers and some very cute ballet flats that all have a little support – but still not enough.
In the end these little black beauties (they have sparkly sides, which is hard to see on this pic) have been the absolute best shoe I've ever worn for hours of walking. They have metal in the sole. I know this because every time I got back on the ship and went through the metal scanners I beeped.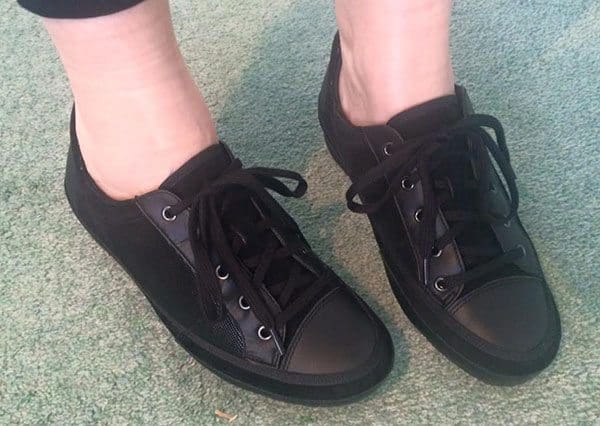 I have walked around Rome, Florence, Cannes, Athens, London, Barcelona and more and while I do have to confess to having sore feet by the end of the day, they are so much better than they've ever been. Seriously.
I also got these little jandals/flip flops/thongs (whatever your penchant) for the ship – and summer. Once I broke my summer toes in (you know what I mean after the soft skin of winter?!) these are the most comfortable jandals ever for feet like mine. They have a shaped instep that gives me great support – and I think they look adorable! I know I'll live in them this summer.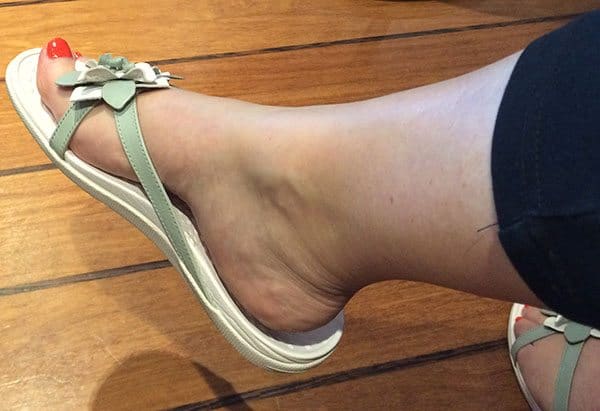 Then lastly I grabbed a pair of these little baby dolls (called Verona). To be honest, due to the fact that I was walking so much each day, I wanted to wear a shoe with socks, so these haven't yet been thrashed. Instead I threw them on on the cruise ship and also could feel the support under my foot. They're sweet and will be good this summer with leggings.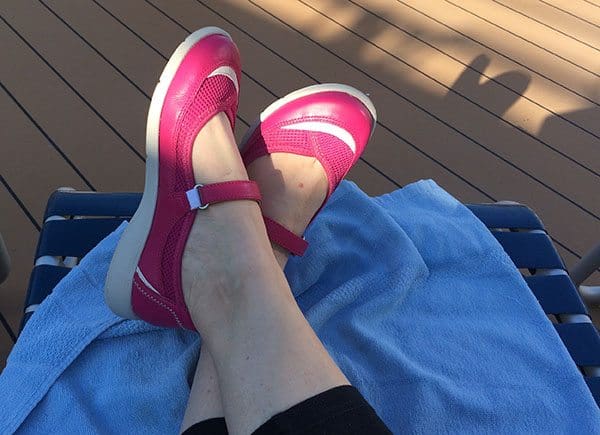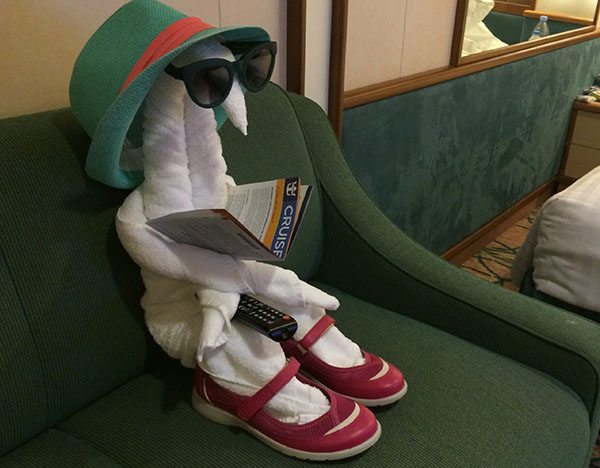 So there you go, my advice for feet that hurt and travellers needing something sturdy but cute to wear, have a look at. You can click here and see their catalogue too!
If you liked this post, I think you'll like my next one: A Personal Post for the Girls… How not to sweat all round Asia!